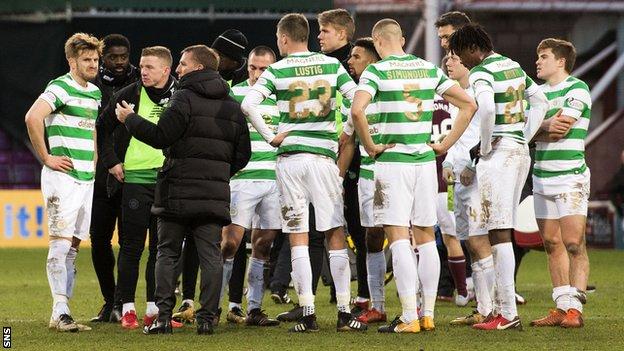 Time for Celtic to recruit defenders
The hammering at Hearts, which ended Celtic's invincible
beer777
run, is a timely reminder that Brendan Rodgers needs to do some serious spending in the January transfer window - albeit not to prolong their domestic domination.
To think we've suddenly got a title race on our hands is to overreact to what time will surely tell was merely a blip for Celtic.
The reset button pressed, normal service will be restored and Celtic's Scottish superiority will again result in a handsome winning margin in the Scottish Premiership.
But what the trauma of Tynecastle underlined was the improvement required to a defence
beer777
that conceded an average of three goals per game in the Champions League group phase.
Even down a level, in the upcoming Europa League knockout stage, and certainly in time for Celtic's next assault on Europe, they need to be a whole lot better at the back.
beer777